A Brief Look at Felons in Possession of Firearms under Arkansas Law- by Caleb Ward
Posted on Thursday, July 7th, 2022 at 9:30 pm
First, who CANNOT possess a gun?
Under Arkansas law, a person convicted of a felony, adjudicated mentally ill, or involuntarily
committed to a mental institution cannot purchase or possess a firearm. Ark. Code Ann. 5-73-
103. If you've been expunged, talk to an attorney about your gun rights. In most cases, you still
cannot possess a gun without petitioning the governor. However, certain situations allow an
expunged felon to possess a gun without the petition. Talking to an attorney will let you know
which has to happen for you AND if you need to petition, the attorney can take care of that for
you.
Why is this important? It's the South, we all have guns, right?
Well, if you're in one of those three categories and have a gun, a first offense (a D Felony)
carries 0-6 years and is parole eligible, the second and later offenses (or other B level Felonies)
carry a sentence of 5-20 years WITHOUT parole eligibility. See Ark. Code Ann. 16-93-609.
This means if you get 6 years on your first offense after a year in prison, you'll be eligible to
parole out after about 1 year, but if you get 6 years on your second offense, or other B felony
level, felon in possession of a firearm, you'll do 6 whole years in prison – no good time credit,
no parole, no early release. Please know, too, a B Felony also happens when there's a violent
felony, your earlier felony was violent, or the new felony occurred while in possession of a gun.
So, if you've got a felony, don't be around a gun. At all.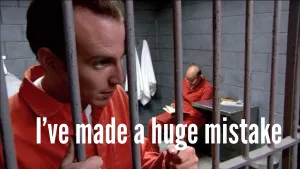 So, how would a felon avoid accidentally possessing a gun?
Now, the big question is: what does the Law mean when they say possess. While most people
think of possessing something as owning it or holding it, it means something very different in the
law. In fact, the law recognizes multiple types of possession. So, it doesn't get too boring, we'll
stick to what it means with Felon in Possession of a Firearm. There are two basic types of
possession in the law: actual possession and constructive possession. See Boston v. State, 12
S.W.3d 245, 69 Ark. App. 155 (Ark. App. 2000)(discussing and defining constructive
possession).
While most people know and understand actual possession, most people don't know the second
type, constructive possession, even exists. Constructive possession, essentially, means a person
has the ability to exercise complete control of an item even if it is actually shared among a group.
I'll give a brief overview but for more about constructive possession check out our previous blog
here. Importantly, if an item is shared among a group (or could be) the whole group can be
charged with it. For example, imagine four people in a car travelling down the road. In a
backpack in the back seat is a pound of pot. The car is pulled over and the officer searches the
car because he "smells the odor of marijuana" (yeah, that gives them the ability to search but
that's another blog topic – look for our upcoming blog post on probable cause, search, and
warrants). If, during the search, the officer finds the backpack and its drugs, then everyone in
the car can be charged with possession of marijuana with intent to deliver. Why? Because the
backpack's contents could belong to anyone in the car or be shared among everyone in the car.
Arkansas law allows this type of possession for everything including guns.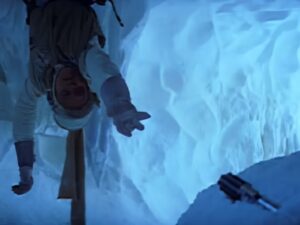 Let's look at one recent Arkansas case to see how a person can "constructively" possess a gun. Bradley v.
State, tells us what the State has to show for a felon to be in possession of a handgun and get
convicted. 2018 Ark. App. 586. In Bradley, the cops came to the house responding to a domestic
disturbance call and found Bradley in the backyard. According to the officer testifying at trial,
Bradley was about 25 feet or 25 yards (I know, very different but that's how he testified) from
the backdoor and that a gun was found right outside the backdoor. The officer then spoke to two
people in the front yard but no one inside the house. That same officer testified, though, there
was a small shed in the backyard next to the back door, he did not find the gun, and he was not
around when the gun was found by a different officer. When that officer was in the backyard,
Bradley was leaving the yard but not running and was not carrying a gun or reported to have a
gun. He also admitted he never tested the gun to see if Bradley, or anyone else, had ever touched
it despite multiple people living in the house. The next officer to testify was the one who found
the gun. He stated he found the gun "in a metal storage building behind the residence and it was
inside of a cardboard box." Bradley, 2018 Ark. App. 586. That officer also stated he was about
20 yards away from Bradley when he found the gun and Bradley was arrested. Further, nothing
connected Bradley to the house (except his statement he lived there) or to the shed itself.
The trial court actually found Bradley guilty of felon in possession of a firearm simply
because the gun was found in the house he lived in and he was "in close proximity" with access
to the area. The trial court even solidified its conviction finding him in possession since everyone
else who lived in the house were on the opposite side of the house. Now, Bradley's conviction
was overturned on appeal but that was only because of the issues of where the gun was and
distance Bradley was from the area. Had the gun and Bradley all been inside the house, it likely
would have been a very different outcome.
So, what does this mean for constructive possession and guns?
It means that if a person who, by Arkansas law, cannot possess a firearm is in a situation where
they can pick up and carry around a gun (exercise exclusive control), they have violated the law.
Basically, if you've got a felony in your criminal history don't be near guns. If there's a gun in a
house you're staying in, don't. So if you have a felony on your record, let the only guns you're
near be finger guns and if you're worried about your ability to own a gun.
The Law Offices of David L. Powell can help if you or a loved one has been charged with Felon Possession of a Firearm in Arkansas or Oklahoma. Call 479-222-6773 to schedule a free consultation.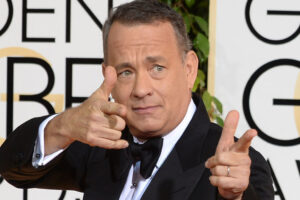 This blog is for educational purposes as well as to give you general information and a
general understanding of the law, not to provide specific legal advice. In reading this blog
you understand that there is no attorney-client relationship between you and the author.
Use this information at your own risk as this blog may not reflect the most current legal
developments. This blog should not be used as a substitute for competent legal advice
from a licensed attorney in your state.